Best @ 800x600
CONTENT DONATIONS




The Ultimate Starsky & Hutch Screen Saver!

+ Theme Song!
+ 3 Windows of Video Clips!
+ Memorable Quest Star List!
PC DOWNLOAD 1.9MB

DISTRIBUTE FREELY!




The Ultimate Wallpaper

+ NEW! 05/02/01
+ High Quality 1.8 MB BMP
+ Sharp @ 1600x1200!
PC DOWNLOAD 63KB ZIPPED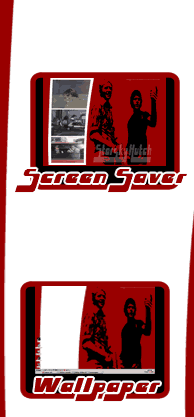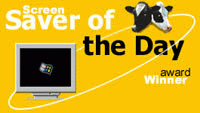 MAY 15th

Tested on a crappy IBM AMD 233MMX, 64MB, ATI AIW 8MB PCI, @ 1600x1200
Should work even better on anything faster.
DISTRIBUTE FREELY!
ALL CREDIT GOES TO THE CREATORS AND ALL CONTRIBUTORS TO STARSKY & HUTCH FOR MAKING SUCH AN OUTSTANDING TV SHOW. THANK YOU ALL!
COPYRIGHT © 1975 SPELLING-GOLDBERG PRODUCTIONS
COPYRIGHT © 2000 DAMONOMANIA
CREATED FOR THE SOLE PURPOSE OF HAVING A STARSKY AND HUTCH SCREEN SAVER AND FOR OTHERS TO ENJOY THE EXCELLENCE OF STARSKY AND HUTCH ON THEIR COMPUTERS. THANK YOU TO LARABIE FONTS FOR MAKING SUCH KICK ASS FONTS LIKE HUSKY STASH USED HERE IN.